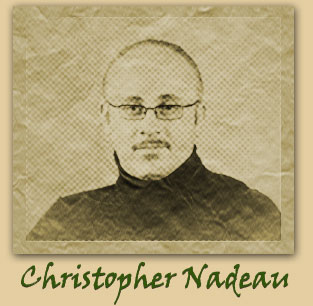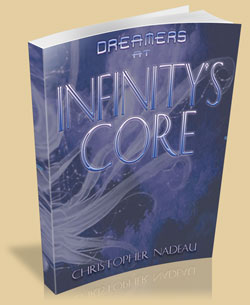 Written by: Christopher Nadeau
Price: $16.95
Now Available: Click to Order
Authors
Christopher Nadeau is a seasoned writer with a blogging addiction who currently resides in Southeastern Michigan. His ultimate goal is to conquer the world and install actual puppet dictators with names like "Binky" and "Cuddles"; which can only be accomplished by his fans purchasing his novels. In the meantime, he works in the cellular industry by day and laments the human condition by night.
---
Infinity's Core
Writers are frequently known to say that plot ideas and characters are derived from heavenly whispers — or the rantings of paranormal beings according to some critics — heard during sleep or when deep in thought. Of course, after taking years to finish a novel, all writers truly believe they were in control and deserve a large chunk of credit for the struggle.
Until now.
Writing about Ned and Ernie was easy for the Narrator; two normal guys who mimicked his world — only better. He could give them the best or the worst; he was in control. But after awhile, the Narrator's creations are following a plotline not of his choosing. Ned and Ernie find themselves facing an ancient, ravenous evil.
An entity called the Cast is determined to destroy their universe. The Narrator continues to observe his characters' fight as monstrous beings thwart their every move; only to come to a frightening conclusion. The Cast is aware of him and his world may be next. Unable to contact Ned and Ernie directly, the Narrator must find a way to help them fight and stop the Cast from devouring all of existence.
If they fail: Infinity's Core Awaits!