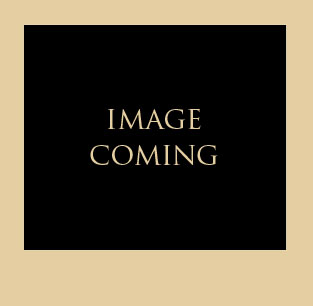 Authors
Annabelle McIlnay was an established writer and editor. Her published works include Making Wine at Home, numerous non-fiction articles for trade magazines as well as a series of books dedicated to helping the novice writer.
These books include:
Writing is (A Money Making) Art – Non Fiction
Writing is (A Money Making) Art – Fiction
Writing for Children
Of Me I Sing – How to Write Your Autobiography
Her editing (done with a green ink pen) enabled many authors to see their work published but it wasn't just the editing. Annabelle had the gift of encouraging those fortunate enough to cross her path. She was a teacher, yes, but she was much more than that. She was a friend to those she mentored, and she believed in her friends.
The name given to her at birth was not Annabelle. At an early age she decided her name was Annabelle and refused from that point forward to answer to any other name. Her family learned early on that this little girl knew her own mind. When she reached adulthood she changed her name legally, and her given name became a closely guarded secret.
Widowed at a young age with three young children to support she moved to the Detroit area because she heard the secretarial wages were the best in the country. She didn't remain a secretary long. Working for an advertising agency she quickly moved into writing copy. She wrote full page to flyer ads on big ticket items, including furniture, sporting goods, appliances as well as cameras. She also wrote brochures for diverse organizations such as radiologists, insulation companies and bakeries. It was well known to family and friends that she had aspirations to become a writer. When challenged, she retorted she was writing – writing ads.
She worked as a public relations writer at the Detroit Race Course producing releases, brochures and planning special events.
After working for a number of years in the advertising realm, Annabelle went free-lance full-time. She wrote articles, columns and edited manuscripts for other writers. She became the Midwest Editor for Automation News out of New York. Her thrice-weekly column "Interurban Line" in the Daily Tribune and weekly column in "The Berkley Mirror" were eagerly looked forwarded to by her readership.
Annabelle began teaching an ongoing creative writers workshop through the Royal Oak, MI school system's adult education program. Many people took those classes over the years. Friendships were forged as well as a social circle. Eventually Annabelle began teaching classes out of her home as well. Her summer workshops in the gazebo her husband, Tom McCormack, built were always well attended. She taught a short course – "Writing for Publication" at several community colleges across Michigan. Some student of these classes became part of her on-going workshops. She also taught writing classes at Wayne State University in Detroit and was on the Dean's list as an editor of PHD themes at Wayne's Nursing College.
As a couple, Annabelle and Tom made friends in many circles of life. At one of their parties you might find yourself in a conversation with a university professor, a writer, a building contractor or a minister. That was the fun – you never knew who you would meet next. And she never handed anyone a bad glass of wine.
Annabelle had a saying: "When you get a rejection letter, you can crawl into your office closet and suck your thumb for three days. Then you have to come out and get to work." When Annabelle passed away, many of us did just that, but we've taken our thumbs out of our mouths and we're getting down to business because that's what she wanted us to do.